Patricia Stansbury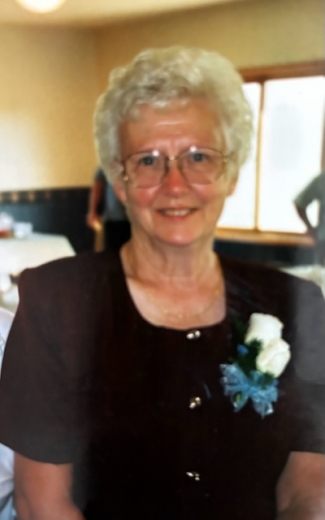 Patricia Stansbury, 88, of Union, passed away Wednesday, March 15, 2023 at Good Samaritan in Manson. Memorial services will be 11 a.m. Wednesday, March 22, 2023 at the Union Church of Christ. Visitation will be from 9:30 a.m. until service time on Wednesday, March 22 at the church. Counsell Woodley Funeral Home and Cremation Services of Iowa Falls is caring for Patricia and her family.
Patricia Ann Stansbury was born on March 29, 1934, the daughter of Clarence Andrew and Anna Marie (Brown) Calhoun in Columbus Junction, Iowa. Patricia graduated from Farmington High School. She was a member of the Church of Christ in Union, Iowa.
On Aug. 15, 1952 Patricia was united in marriage to Charles Henry Stansbury in Farmington, Iowa. She was a day care provider and the best mom and grandma ever.
Patricia enjoyed gardening, camping and watching the wild life. She loved blue grass festivals, making quilts with her daughters and baking.
Mom was a very loving mother and grandma, she especially enjoyed family gatherings. Her faith was strong and she was active in the church. She was loved by all and will be greatly missed.
Patricia Stansbury is survived by her children, Debbie Scarbrough of Seneca, South Carolina, Steve Stansbury of Sioux Falls, S.D., Patricia "Patti" (Ron) Meyer of Pocahontas, Iowa, Lori (Steve) Carlson of Stanhope, Iowa, Nancy (Tino) Grave of Bedford Hills, N.Y., Brenda (Kenny) Rinard of Manson, Iowa, Amy (Roland VanDeest) Stansbury of Hartshorne, Okla. and Andy (Teresa) Stansbury of Eldora, Iowa; thirty grandchildren and forty-two great-grandchildren. She is also survived by a sister, Marge Titus of Kirksville, Mo. and several nieces and nephews. She was preceded in death by her parents; husband, Charles Stansbury; daughter, Linda Stanton and sisters, Kay Anderson and Betty Jean Kirgan.
The family would like to express their gratitude to Good Samaritan Society and Kindred Hospice for the excellent care that was provided.
Category:
Mid-America Publishing
This newspaper is part of the Mid-America Publishing Family. Please visit www.midampublishing.com for more information.