Mark Russell Mitchell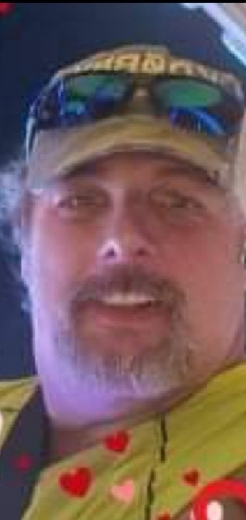 Mark Russell Mitchell, 52, of Tama, Iowa, passed away Thursday, Jan. 13, 2022, in Cedar Rapids at Mercy Hospital.
Mark was born to Russell and Deb (Damman) Mitchell on Aug. 12, 1969, in Storm Lake, Iowa. He was the oldest of four siblings. Mark attended numerous schools growing up but later graduated from West Marshall in 1988.
Mark married TJ Turnage in 1990, having three children and later separating in 2014. Mark later connected with an old high school classmate, Susan Sellers, and they were united in marriage on Oct. 23, 2021. He was a farm boy at heart and always outdoors. He was an animal lover and enjoyed working outside in his garden. Mark considered himself to be a Jack-of-all-trades. He worked on cars and was very proud to be a HAM Radio operator. He had a sense of humor that wasn't always appropriate but he kept things interesting.
Mark is preceded in death by his father, Russell Mitchell, and his maternal grandparents.
He is survived by his wife Susan Mitchell of Tama; his children, Jazmine Mitchell of Tama, Dalton (Krystal) Mitchell of Toledo, Cheyenne (Josh) Fowler of Toledo, Cassidy (Jacob) Walz of Altoona, and Trevor Sellers of Cedar Falls; his several grandchildren, Kaylin, Felicity, Serenity, Dominick, David, Lillith, Roslyn, Daniel and Isla; mother Deb DeSilva of Grundy Center; his siblings, Matt (Jill) Mitchell, Melissa Van Hauer of Grundy Center, Amber (Brady) DeWitt of Oskaloosa; along with several cousins, aunts, and uncles.
A visitation will be held for Mark 4 p.m. to 6 p.m. Friday, Jan. 21, 2022, at Mitchell Family Funeral Home. A time of sharing will begin at 6 p.m. for those who would like to share memories. For additional information or to send a condolence to the family please visit www.mitchellfh.com or call 641-844-1234. Mitchell Family Funeral Home is caring for Mark and his family.
Mark's obituary was lovingly written by his family.
Category:
Mid-America Publishing
This newspaper is part of the Mid-America Publishing Family. Please visit www.midampublishing.com for more information.