Kevin A. Freese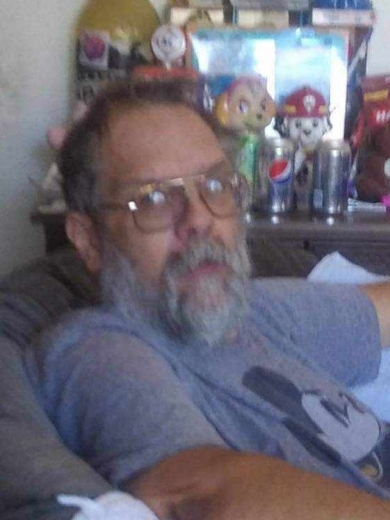 Kevin A. Freese, 59, of New Providence, left this earthly life with his family at his side on Sunday night, July 18 at the Mercy Medical Center in Des Moines, Iowa.
Funeral services will be held at 3 p.m. Saturday, July 24 at Mitchell Family Funeral Home in Marshalltown. Private interment will be at a later date. Visitation will be held from 4 to 7 p.m. Friday, July 23 at Mitchell Family Funeral Home. For condolences, please visit www.mitchellfh.com, or call 641-844-1234. For those unable to attend, services will be available at the Mitchell Family Funeral Home Facebook page at https://www.facebook.com/Mitchell-Family-Funeral-Home-99280714047/.
Born on Dec. 14, 1961, in Eldora, Iowa, he was the son of Harold and Naomi (Hagen) Freese. He graduated from his hometown with the class of 1980. He was employed with Ritchie Industries in Conrad until health concerns became challenging.
On a Saturday night while cruising in Eldora with many others, a young lady by the name of Connie Christensen was sitting with her friends at the 66 Station and caught his eye. She had a Monte Carlo and he a 1969 Nova. He took his nieces and nephews home first and then returned to see her. The rest is history. The two car enthusiasts were married on Oct. 14, 1989, at St. Paul Lutheran Church in Eldora. They made their home in New Providence.
Kevin loved life to the fullest. His favorite things were the Emoji Poop symbol, Yoda, Minions, Oliver, A-C and International Tractors, Chevy Novas and Corvettes and the movie, "O Brother Where Art Thou." The song "Wayward Son" by Kansas and the color orange were also highlights of any day.
Left to cherish his memory are Connie, who shared his life for over 40 years, daughters, Anna Freese of Eldora and Lori Frees of Newburg, siblings, Vicky, Julie and Jason, and his mother, Naomi, of Eldora, many nieces and nephews, as well as other family and friends, including lifelong friends Mark Schmiez, Doug Chapman and Frank Gunther.
In death, Kevin rejoined his father, an infant child and his best friend from childhood, Curt Wical.
Visit Mitchell Family Funeral Home by clicking here
Category:
Mid-America Publishing
This newspaper is part of the Mid-America Publishing Family. Please visit www.midampublishing.com for more information.