Gary Knox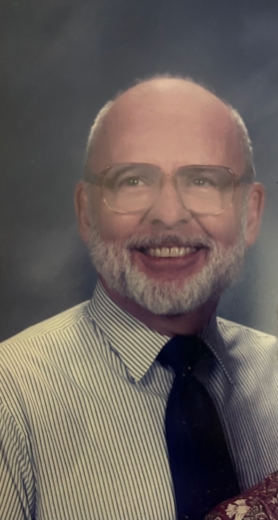 Gary Knox, 82, of Iowa Falls, passed away Tuesday, March 7, 2023 at Scenic Manor. Funeral services will be 11 a.m. Monday, March 13, 2023 at the St. Paul Lutheran Church in Eldora. He will be laid to rest next to his wife, Verdeen, at the Union Cemetery in Iowa Falls. Visitation will be from 9:30 a.m. until service time on Monday, March 13 at the church. Counsell Woodley Funeral Home of Iowa Falls is caring for Gary and his family.
Gary Lee Knox was born on June 19, 1940, the son of Alvah and Vera (Richards) Knox in Boone, Iowa. He was raised on a farm near Boone and graduated from United Community High School class of 1958. Gary met his future bride, Verdeen Rieck, when her high school in Luther, Iowa merged with Gary's high school, United Community, in 1957. Gary and Verdeen were married on June 10, 1961 at St. John's Lutheran Church in Madrid, Iowa. They celebrated 56 years together before she passed away on June 11, 2017.
Gary earned a Bachelor's degree from Iowa State University in 1962 and a Masters degree from Northwestern University in Evanston, Ill. in 1967. Gary began his 39-year mathematics and computer programming teaching career at Armstrong High School in Iowa in 1962. In 1966, Gary and his family moved to Newton, Iowa where he continued his teaching career, retiring in 2000. Gary developed a computer-programming curriculum while at Newton, and taught four summers at the University of Iowa. Gary loved teaching and touched the lives of over 4,000 students.
Gary and Verdeen moved to Eldora, Iowa in 2005, and later to Iowa Falls in 2011. Gary retained his love of farm life and country living his entire life by gardening wherever he lived. Gary was a self-taught, well-known woodcarver. He also carried a love for music and sang in many choirs and groups. Over the years he remained in contact with many of his former Newton and Armstrong students, classmates and colleagues. He enjoyed sports of all kinds, but baseball was his favorite sport and he was a lifelong St. Louis Cardinals fan. Most important to him was his Christian faith that guided him his entire life.
Those left to remember Gary are three children, Kristin (Brian) Hagedon of Eldora, Kevin (Tiffany) Knox of Muscatine and Karen (Wade) Brandt of Clarinda; sister, Carol (Fred) Minnis of Peosta and eight grandchildren: Matthew (Holly) Hagedon, Sarah Hagedon, Jacob (Antonia) Knox, Jonah Knox, Madison Brandt, William Brandt, Dara Brandt, and Justin Brandt; two great-grandchildren and one more expected to arrive in July. He was preceded in death by his parents; his wife, Verdeen and older sister, Kathleen Neff.
Category:
Mid-America Publishing
This newspaper is part of the Mid-America Publishing Family. Please visit www.midampublishing.com for more information.