Robert "Bob" Vasey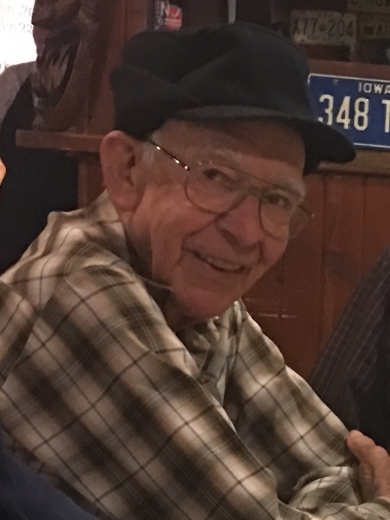 Robert "Bob" Vasey, 84, of the rural Eldora and Union, passed away Monday, February 15, 2021 at Mary Greeley Medical Center in Ames. Funeral services for Robert will take place on Saturday, February 20 at 10:30 a.m. at the Union Community Church. A visitation will be held Friday, February 19 from 5:00-7:00 p.m. at Mitchell Family Funeral Home, 1209 Iowa Ave W., Marshalltown. All attendees are encouraged to wear casual attire. Memorials may be directed to the family for later designation. For additional questions or to leave a condolence, please visit www.mitchellfh.com or call 641-844-1234.
Born March 3, 1936 at home in rural Eldora during a record-breaking snowstorm, he was the son of James and Beatrice (Cayo) Vasey. He attended high school in Eldora. After meeting the love of his life, DeLores Mooney, they were united in marriage on January 26, 1958 at the Whitten Methodist Church. A hard-working man, Bob dedicated 40 years to Lennox as a machinist before retiring. In his free time, he enjoyed playing cards, fishing, hunting, camping and woodworking. Bob was soft-spoken and would help anyone who needed it. He was a member of the Union Community Church and he deeply loved his family. He also enjoyed spending time with his dogs.
Those left to cherish his memory include his beloved wife of 63 years, DeLores; his children: Marvin J. Vasey, Kathi (Mark) Cunningham, Karen (Brian) Lyons, Carl (Anne) Teske, Jim (Diane) Teske and Jean Gienau; 5 grandchildren: Darcie (Russell Faupel) Platt, Alycia (McKade) Susag, Emily Lyons, Austin (Breanne) Lyons and Tessa Cunningham; great-grandsons: Morrison Faupel, Kairo Susag and 2 on the way; special nieces: Barbara Hughes, Sandy (Don) Etter and Deb (Alfred) Quam and several other relatives.
In death, Bob will be reunited with his dad, James Vasey; mom, Beatrice (Jake) Howell; grandson, Matthew Robert Platt; siblings: Fern Smith, Leo (Isabelle) Vasey, Harriet Teske and Betty Ellingson and his niece: Marcia Scott.
Visit Mitchell Family Funeral Home by clicking here.
Category:
Mid-America Publishing
This newspaper is part of the Mid-America Publishing Family. Please visit www.midampublishing.com for more information.