Marilyn Cakerice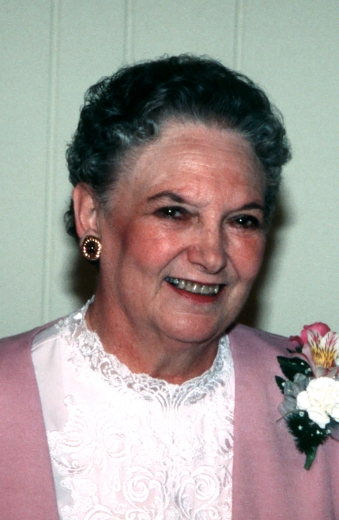 Marilyn Cakerice, 84, of Eldora, passed away Thursday, February 11, 2021 at Bethany Life in Story City. A Celebration of Life ceremony will be planned at a future date at First Congregational United Church of Christ in Eldora. She will be laid to rest at the Eldora City Cemetery. Woodley Funeral Home and Cremation Services of Iowa Falls is caring for Marilyn and her family.
Marilyn Kay Cakerice was born on April 3, 1936 at home in Eldora, Iowa, the daughter of Frank and Alice (Brown) Mitchell. Marilyn attended school in Eldora, graduating from Eldora High School with the class of 1954. She was active in vocal music, basketball, cheerleading and served as a Senior Class officer.
Marilyn met the love of her life, Maurice Cakerice, while roller skating. She married Maurice on July 18, 1954 at the First Congregational Church in Eldora. Their family lived in Eldora, Ankeny and St. Louis, MO, before returning to permanently reside in Eldora in 1967. Maurice and Marilyn were married for 65 years.
Marilyn was a homemaker. She was totally devoted to her family and was well known as a great cook and baker. Perhaps she was best known as a candy maker. The caramels that she and Maurice made for family and friends every Christmas will be greatly missed. Marilyn collected recipes down through the years and loved preparing the best of them for family and friends. She had a flair for entertaining by setting a meal table using tablecloths, decorations and dishes that could accommodate nearly any occasion.
Marilyn was also an excellent seamstress, designing and sewing simple to elegant clothes for herself and her daughters. Other sewing projects include cheerleading and Deb (pom-pom girl) outfits for Eldora High School in the 1970s, Christmas pageant costumes, Interpretive Choir robes, dresses for proms and weddings. This was a labor of love for her. Later Marilyn became an avid cross stitcher creating beautiful, personalized pictures, Christmas stockings, and memoirs for family, friends, and the church.
Music was also a passion for Marilyn. She was a soprano in the First Congregational UCC Chancel Choir for 55 years. By far, Marilyn's greatest joy was her family. No task was too large when it came to family, and she willingly took on the challenge.
Marilyn is remembered and survived by her children, Teresa (Steve) Slagle of Toledo, Lyndon (Christina) Cakerice of Plano, TX and Julie Smith of Greenwood, IN; her brothers, Orlan (Verlene) Mitchell of Grinnell and David Mitchell of Iowa Falls; brother-in-law, Dwayne Cakerice of Eldora; sister-in-law, Joanie Mitchell of San Antonio, TX; grandchildren, Adam (Kelsey) Shortley of Elkhart, Robert Smith of Greenwood, IN, John Cakerice of Plano, TX and Matthew Smith of Greenwood, IN; great-grandchildren, Rhett and Jayde Shortley and numerous nieces and nephews.
She was preceded in death by her husband, Maurice Cakerice; her parents; brothers, Gary Mitchell and Darrell Mitchell and a sister, Janis Faye.
Family members request that those planning an expression of sympathy may wish to consider a memorial donation to the Music Department at First Congregational UCC Church, 1209 12th Street, Eldora, IA 50627.
Visit Woodley Funeral Home and Cremation Services by clicking here.
Category:
Mid-America Publishing
This newspaper is part of the Mid-America Publishing Family. Please visit www.midampublishing.com for more information.