Ilene Wiley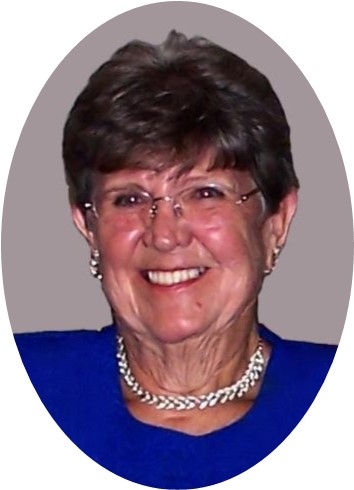 Ilene Wiley, age 90, formerly of Eldora, IA, passed away peacefully on February 11, 2021, due to congestive heart failure, at the University of Iowa Hospitals and Clinics with family by her side. Due to the COVID virus, the family will hold a private service this summer and look forward to a celebration of Ilene's life with family and friends at a later time. In place of flowers, the family requests that memorials be sent to St. Paul Lutheran Church, 1105 Washington Street, Eldora, Iowa 50627. Boeke Funeral Home of Hubbard is assisting with the arrangements. For more information and online condolences go to: www.boekefuneralhomes.com
She was born on September 10, 1930, at home in Radcliffe, IA to John and Rachel (Tjelta) Stole. She was baptized and confirmed at Stavanger Lutheran Church in Garden City, IA, and a longtime member of St. Paul Lutheran Church in Eldora, IA.
Ilene graduated from Hubbard High School in 1947 with the class motto "Not Evening, but Dawn." She then attended Ellsworth Junior College in Iowa Falls.
Ilene was married to John Wasson on March 05, 1949. They were married for 24 years until his passing on August 10, 1973. Ilene was married to Judson Freed for 12 years until his passing in 1994 and Wayne Wiley for 14 years until his passing in 2018. Ilene worked for Dr. RC Rogers, Alliant Energy, and the Eldora Municipal Hospital before her retirement.
Ilene loved growing up on a farm with her 5 siblings, horses, and all things outdoors. She was an amazing cook, loved everything music and her grandchildren have fond memories of sitting by her side while she played a variety of songs on her organ. She spent many years attending dances in the Eldora area as far as Stanhope, was a competitive game player, no matter what the game, was a patient fisherman who always came home with a new story but not necessarily any fish. She was an avid golfer and proud that on hole one at the Eldora Pine Lake Country Club she had a hole in one! She wintered in Texas for many years and her grandchildren were convinced she was responsible for bringing the Macarena Dance to Iowa.
Her life was a living example of a favorite Bible verse, Ephesians 4:32 — "And be kind and compassionate to one another, forgiving one another, just as God also forgave you in Christ."
Ilene is preceded in death by her parents John and Rachel (Tjelta) Stole, Mother-in-law Hazel (Munson) Wasson, husbands John Wasson, Judson Freed and Wayne Wiley; brother and sister-in-law Harold and Julia (Wasson) Dubberke, siblings and their spouses, Freeman and Alvina Brinkmeyer, Joe and Roze Giel, Dick and Janice Carter, and Jerome and Marilyn Carlson, Irvin and Margaret (Boeke) Stole, grandson, Kyle Jackson, nephews Steven and Richard Brinkmeyer, Gene Dubberke, nieces, Judy, Jane, and June Dubberke.
She leaves behind her 4 children Harry (Eileen Keeling) Wasson of Kankakee, IL, Jay (Lee Ann) Wasson of Milford, IA, Connie (Scott) Klett of Iowa City, IA, and Carla (Wally) Jackson of Coralville, IA, 8 grandchildren, Rachel, John, Kari, and Tami Wasson, Stacey and Stephanie Klett, Melinda and Ryan Jackson, 18 great-grandchildren, and numerous nieces and nephews.
Category:
Mid-America Publishing
This newspaper is part of the Mid-America Publishing Family. Please visit www.midampublishing.com for more information.